News Blog
Posted on: 08/02/2018
CCF - Offshore experience on HMS Express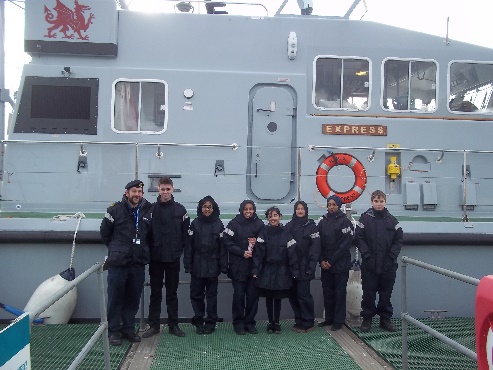 On Thursday 18th January 2018, 20 Cadets from Fitzalan Combined Cadet Force were welcomed on board HMS Express by the ship's company. Despite the cold weather, there were plenty of smiles to be had with cadets trying out different roles such as emergency drills, navigation and bridge duties. Commanding Officer Lt Howell Morgan and his crew reported that they had a great day and that all the cadets were enthusiastic which made the day more enjoyable.
All cadets had a great time and were fantastic ambassadors for Fitzalan High.
Hopefully, we will be able to visit again in the near future!