View Page Gallery
Sports Fixtures
Sporting News
Rowing
Our Year 7, 8 & 9 pupils were back in action yesterday competing in our annual Welsh Rowing Competition in Sophia Gardens.
Year 7, 8 and 9 competed against 8 strong Cardiff and Vale schools in both individual and team rowing races.
The Year 9 boys started the competition off with a fantastic start to their team race event, Jose, Ayyub, Jim and Sam represented Fitzalan as team 1, whilst Jacob, Musa, Osman and Fahad represented Fitzalan as team 2.
Both teams were very successful finishing in 2nd and 3rd place, winning silver and bronze medals for Fitzalan.
Year 9 girls later began their individual heat, Katie being just shy of 4th place for Fitzalan. Whilst Barwaaqo came in just shy of 6th place.
The Year 9 girls later commenced their team race, all girls worked tremendously to win their heat. However, the Year 9 girls were ranked 7th place in the final tally. Despite this, their efforts to persevere and support the younger year groups in each race was fantastic.
Our Year 8 individuals took form in the afternoon, with all girls competing in another difficult round, Eleni finishing a wonderful 2nd place.
Year 8 boys also took form and were ranked just shy of 7th place for the team race and the individual races. However, their determination and efforts were fantastic throughout the entire day.
Year 7 races commenced later in the afternoon, with all girls and boys taking part in each event. Sharna and Ashton coming in at 2nd and 3rd place for Fitzalan, whilst all pupils coming in 6th and 7th place.
The pupils were outstanding yesterday, and worked tremendously throughout the course of the competition. Please can we congratulate them on their effort and participation for representing Fitzalan in a remarkable manor.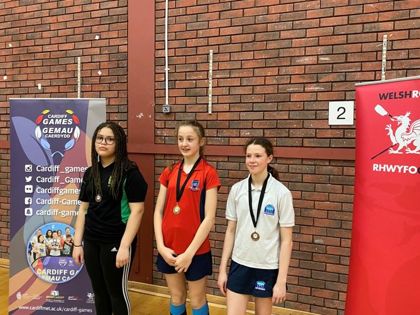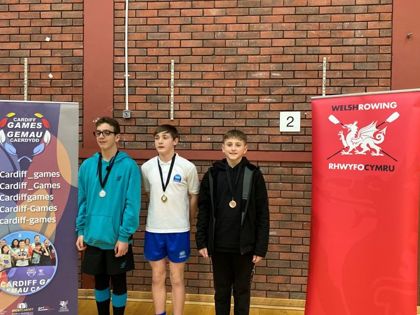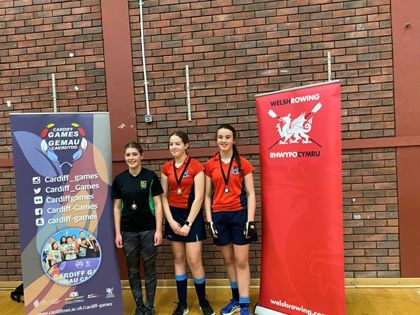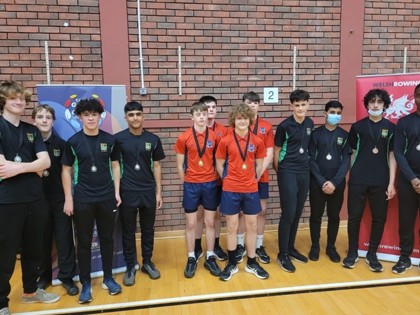 Year 9 Girls Hockey
Our Year 9 hockey team were back in action yesterday. We travelled over to Whitchurch High School to play in the Year 9 Cup competition.
It was evident from the start that both teams were evenly matched. Fitzalan were focusing on their formation, with us setting up in a 4, 4, 2 formation. Co captains Kia Patel and Freya Jones were both playing in central roles to lead the team. In international hockey, they have adopted the format of quarters. We decided to play four quarters for the cup match.
Fitzalan were focused on their shape and their marking. Barwaaqo Hassan was outstanding at CB, taking quick hit outs and using the width through Aaliyah Brito and Asmaa Ibrahim. This led to counter attacking opportunities through Zhaffirah Brito on the left wing. In the first quarter, we were a little frantic as the girls were determined to keep the opponents out of our defensive twenty five. Our defending penalty corner team were outstanding. In the second quarter, Fitzalan settled. The team really started to develop their communication in both attack and defence. Fitzalan started to move forward more, connecting passes up the pitch. At half-time, the score was 0-0.
In our half-time team talk, we agreed to go for it! The third quarter we were going to push up from the back and attack to put the opposition under pressure. We went for it and it nearly paid off! The ball went wide to Zhaffirah Brito, back inside to Freya Jones, back out to Zhaffirah who found forward Taneika Nasir-Henry. The final pass was made to Gracie Blackburn, who was on the penalty spot! We thought this was the moment. Unfortunately, it hit our attackers foot, which resulted in a Whitchurch hit out.
Fitzalan grew in confidence. Our communication was louder and the girls felt they could beat Whitchurch. We continued to attack and had several opportunities with attacking centre midfield Maryam Innayat Ali constantly creating attacking opportunities, placing the ball in the circle. The final quarter both teams continued to go for that winning goal. Whitchurch had two chances, however were kept out by our goalkeeper Leya Milad.
The final score was:
Fitzalan - 0
Whitchurch - 0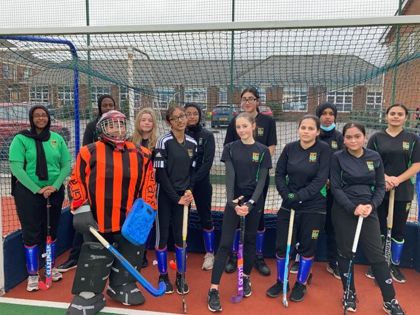 Year 9&10 Girls Hockey
Our Year 9 and 10 hockey team were in action last night in the Year 10 Cup. We travelled the short distance to Ysgol Gyfun Glantaf, a neutral venue, to play against Bro Morgannwg and Llanishen.
Our opening match saw us up against Llanishen. The first half saw both teams attack and defend. It was evident from the opening five minutes that both teams were evenly matched and it was going to be a great encounter. Our training session last week focused on keeping possession of the ball. The girls were outstanding keeping the ball and moving forward, from our captain Millie Pugh at the back, out wide to our RB Asmaa Ibrahim, then to RM Kia Patel, to CM Ellen Hayes and switching it over to the left to LM Freya Jones. This soon created attacking opportunities. Chloe Parkes had a first time shot at goal, that narrowly went wide. Fitzalan were full of confidence and were also confident in defence, tracking back, clearing the ball out wide when Llanishen looked a threat. Freya Jones also had an opportunity that tested the Llanishen goalkeeper. We went into half-time 0-0.
The second half saw Fitzalan confident after their first half performance. They continued to attack. With three minutes to go, Llanishen caught us on the break and opened the scoring. Within a couple of minutes, Llanishen had confidence from their first goal and quickly scored a second.
The final score was:
Fitzalan - 0
Llanishen - 2
Llanishen voted captain Millie Pugh player of the match.
Our second match was against Bro Morgannwg. In the break, Bro Morgannwg had beaten Llanishen. It was evident from observing that they were a strong team, with two players from the Hockey Wales National Age Group. Fitzalan were determined to give Bro Morgannwg a tough encounter. Our focus was to be strong in our 1v1 defence to win possession and keep it!
Fitzalan started extremely well, making some strong tackles. A special mention must be given to Leya Milad from Year 8, our goalkeeper. Not only was she playing up for the Year 10 team, she was outstanding. The number of 1v1 encounters she had with a talented Bro Morgannwg forward. Leya kept us in the match. Although Fitzalan defended well, especially Millie Pugh and Barwaaqo Hassan at our defensive penalty corners, Bro Morgannwg found the back of the net three times in the first half. Fitzalan re-grouped again at half-time and were determined to keep playing.
The final score was:
Fitzalan - 0
Bro Morgannwg - 5
Bro Morgannwg voted Leya Milad player of the match.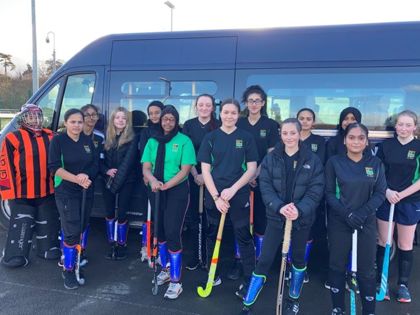 U15 Girls Football - Welsh Cup
The girls had their match last night against Y Pant in the Welsh Cup. This was going to be a very tough match, as we expected with the final stages of the Cup competition. We got off to a very strong start, dominated the ball and putting the pressure on the opposition. Frustratingly, with a few good shots on target, we couldn't seem to find the breakthrough with a goal.
Y Pant started to wake up and play some good football, with the majority of their team made up of year 10s (against our year 8s, 9s and 10s) they were physically strong on and off the ball. They were also very good at recognising our stronger players, and tried to play them out of the game, by sometimes having up to 3 people marking one of our players.
Unfortunately, we did not get the result we were hoping for last night, however, the girls have done amazingly well to get this far in the Welsh Cup, and promising prospects for the other year groups as the 8s and 9s that played up a year group should produce a strong team next year.
Year 7&8 Boys Rugby
Year 7 - Cardiff Plate
The year 7 rugby team were back in action for the first time in 2022 against a strong and much improved Cardiff West team in the first round of the Cardiff Schools Plate. In a thrilling encounter, it was very difficult to separate the two teams during the first half with some excellent attacking flair on show and some superb defence. It was clear that both teams were desperate to progress into the next round. After a slow start and some lapses in concentration though, Fitzalan were down 10-0. After an honest team talk with Mr Griffiths, the boys recovered very well. Some excellent defence from Jacob Behrens rallied the boys, with Evan Roderick and
David Ognunkmokun also making tough tackles. Some silky passing and excellent running from Charlie Bell meant that Fitzalan finished the half 15-10.
Fitzalan started the second half with wind in their sails, and were quick out of the blocks to score a fourth try through Charlie Bell. A ferocious hand off, and a side step that Shane Williams would have been proud of saw him dive into the corner to take the score to 20-10. Fitzalan were not finished yet, with Marouane Oukali and Sun Muamba charging forwards only to be stopped by some excellent defence by Cardiff West. Fitzalan managed to hold off a late charge from Cardiff West, and an excellent tackle and ball rip on our try line by Evan Roderick started a counter attack where our final try was scored. Final score Fitzalan 25 - 10 Cardiff West.
Year 8
Year 8 also played their first game of the year. A number of Year 8 pupils were playing their first game for the school, and did incredibly well. As with Year 7, we started very slow and conceded two tries in the first 5 minutes! However, it was extremely pleasing to see that their heads did not drop, and the boys fought back hard to score some excellent tries of their own. Some outstanding passing and offloading out of contact from Fitzalan meant that we were able to score a number of tries through Eli McFarland and Marley Amani-Jones. Abdullah Mohammed was outstanding in his first game for Fitzalan, with strong direct running and some excellent tackling throughout the game. Final score was Fitzalan 20 - Cardiff West 45.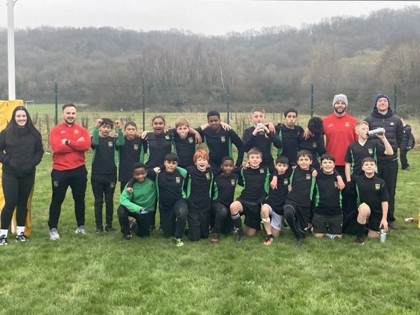 Year 9 Boys Basketball
The year 9 Basketball squad played Willows High school in Basketball yesterday afternoon. The boys played some fantastic basketball and demonstrated excellent sportsmanship. The boys continued their unbeaten run with a 38-12 victory.
Year 8&9 Girls Netball
Year 8 and 9 played another two successful games of Netball last night. Both year groups played away at St Richard Gwyn and after several weeks of training, both year groups come away with a victory score of 5-4 to Year 8 and 8-5 to Year 9.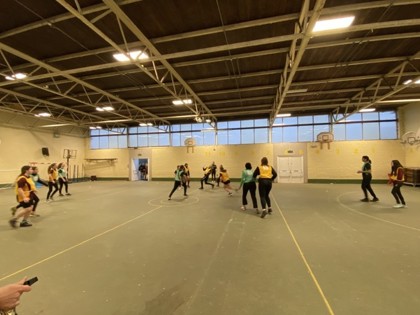 U15 Girls Football - Welsh Cup
The U15 girls took on Cardiff West this evening in the Welsh Cup. This was going to be a much tougher ask than previous games they have experienced.
We got off to a slow start, and quickly conceded 2 early goals. The girls did very well not to be disheartened by this and continued to play some very good football. Throughout the match, Maddy, Amaya and Freya A played great football working in a triangle and threading through passes opening up the defence. Amaya soon got on the end of one of these passes and opened the scoring Fitzalan, making it 2-1.
We continued to respond and pushed hard towards the end of the first half, Maddy taking a long shot with it being questioned to cross the line or not, Kia tapped it in to make sure. 2-2 at half time.
A very strong start to the second half and an opportunity with a free kick, outside of the box. Up steps Maddy, and scores from the direct free kick, wonderful finish. 3-2. A few moments later and some sloppy mistakes in defence meant we conceded with 10 minutes to go, finishing the game 3-3.
As this was a cup game, it was to be decided in penalties. Leya saved the first penalty giving the team a massive confidence boost. With great composure, we won on penalties 3-2, and not having to take our 5th penalty.
This win means we are now through to the regionals set up of the Welsh Cup!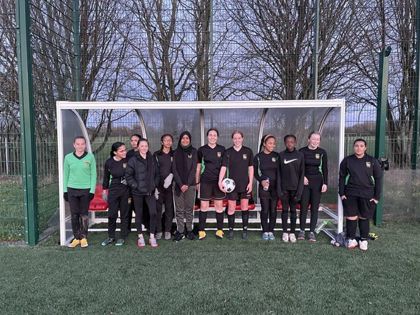 U14 Girls Hockey
On Monday 6th December, our U14 hockey team were in action. We travelled the short distance to Cardiff Metropolitan University to play in our U14 Welsh Cup group. We had drawn Llanishen and Bro Morgannwg.
The girls have been committed to training weekly, every Wednesday on our new school MUGA.
The girls started well and demonstrated they fully understood our 4,4,2 formation. They have a great team ethic and this was evident with their commitment in attack with keeping possession of the ball but also in defence when marking.
The final scores were:
Fitzalan - 0
Llanishen - 2
&
Fitzalan - 0
Bro Morgannwg - 6
An excellent first performance for the team on a full-size pitch.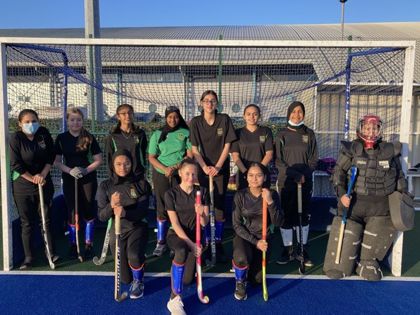 Year 7 Boys Football
Year 7 boys were victorious in a thrilling encounter away at Llanishen. 4 - 2
Coach's MOM - Marouane Oukali.
Players MOM - Salim Usman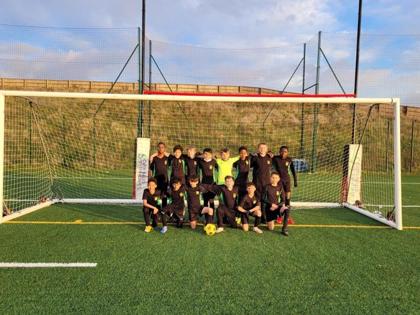 Year 9 & 10 Netball
Year 9 & 10 girls played against Year 9, 10 & 11 from MIHS. Although, some of the girls seemed somewhat uncomfortable with the thought of playing a year group or two higher than them, this did not stop them! The level of play amongst the girls was exceptional and at a very high standard.
Year 9 team and come away with a fantastic score of 4-1 to Fitzalan.
The year 10 girls came away with an outstanding score of 10-2 to Fitzalan.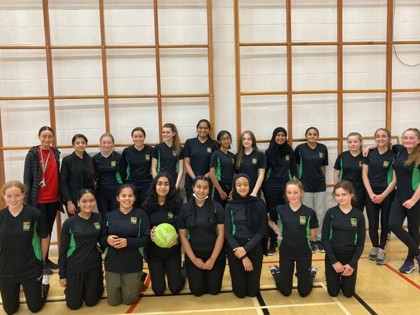 Year 7 & 8 Netball
Year 7 & 8 played another successful game of netball last night. Both year groups played against Year 7 & 8 at Mary Immaculate High School. After several weeks of training the girls won both matches.
Year 8 came away 10-1 victory while Year 7 won 4-0.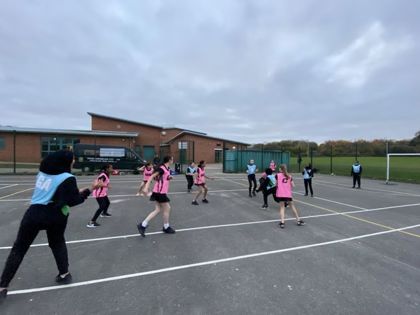 Year 8, 9 & 10 Girls Football
The girls were in action against Llantwit iin the Welsh Cup. They have got off to a great start in the cup, winning this game 5 - 1.
We have had a few disappointments in games being cancelled for the Welsh cup which has meant we are through to the semi-final of the Cardiff region of the cup with a game next Friday (10th).
The girls also had a game this week on Monday against Pencodtre, winning 10 - 1.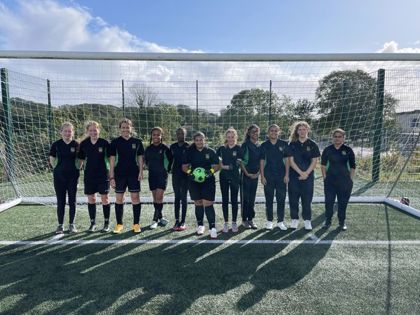 Year 7 Welsh Schools Cross Country
Congratulations to Jose and Tom who represented Welsh Schools in Cross Country on Sunday. After demonstrating very good performances in PE lessons, the two were chosen to make the trip, and collected a silver medal for their efforts. Steve Khaireh was responsible for organising and managing the team on the day.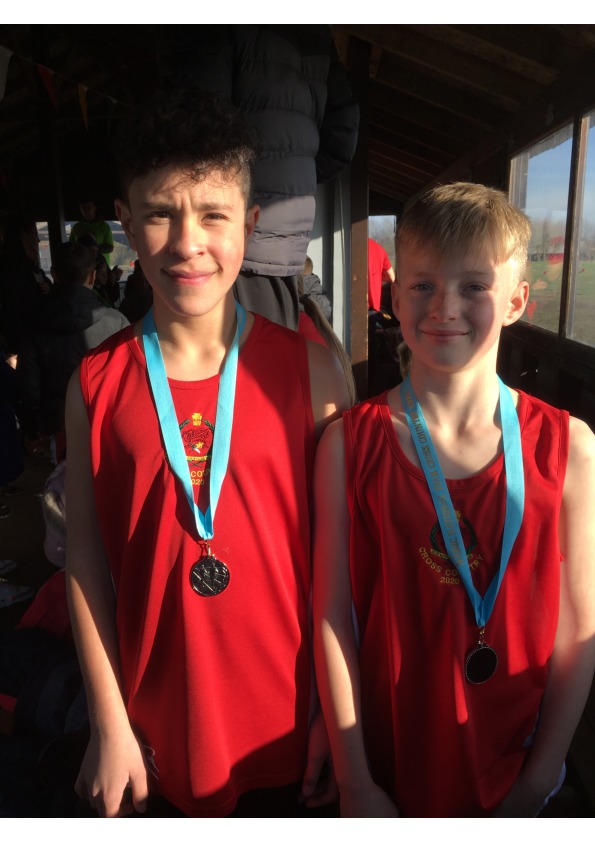 Past Pupil: Ayah Abduldiam
Past pupil, Ayah Abduldiam has been committed to supporting sport in our local community, particularly increasing the opportunities for females. Since leaving Fitzalan High School Ayah has been involved with FAW, WRU and Glamorgan cricket just to name a few. Ayah has spoken at national events, interviewed a range of professional athletes and also had the opportunity to play on Stamford Bridge. Not only has she given up countless hours to support our students, Ayah has become a role model within the community.
This was recognised Friday night when Ayah won 'Inspiring Mentor of the Year' as acknowledged by the Wales Online. It was a lovely evening and it was great to see Ayah beaming with pride explaining to everyone how her love of sport started here in Fitzalan.
Please see the link below, which further highlights the excellent work of Ayah.
https://www.bbc.co.uk/news/uk-wales-50396021