View Page Gallery
Sports Fixtures
Sporting News
U14 Girls Hockey
On Monday 6th December, our U14 hockey team were in action. We travelled the short distance to Cardiff Metropolitan University to play in our U14 Welsh Cup group. We had drawn Llanishen and Bro Morgannwg.
The girls have been committed to training weekly, every Wednesday on our new school MUGA.
The girls started well and demonstrated they fully understood our 4,4,2 formation. They have a great team ethic and this was evident with their commitment in attack with keeping possession of the ball but also in defence when marking.
The final scores were:
Fitzalan - 0
Llanishen - 2
&
Fitzalan - 0
Bro Morgannwg - 6
An excellent first performance for the team on a full-size pitch.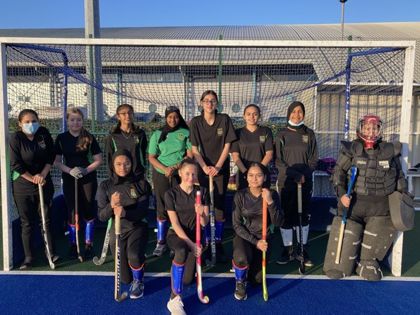 Year 7 Boys Football
Year 7 boys were victorious in a thrilling encounter away at Llanishen. 4 - 2
Coach's MOM - Marouane Oukali.
Players MOM - Salim Usman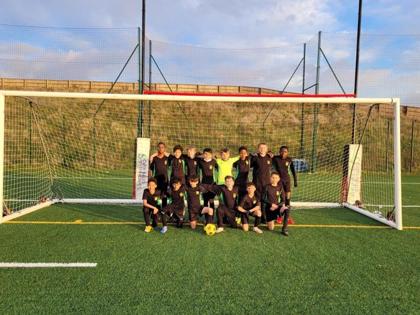 Year 9 & 10 Netball
Year 9 & 10 girls played against Year 9, 10 & 11 from MIHS. Although, some of the girls seemed somewhat uncomfortable with the thought of playing a year group or two higher than them, this did not stop them! The level of play amongst the girls was exceptional and at a very high standard.
Year 9 team and come away with a fantastic score of 4-1 to Fitzalan.
The year 10 girls came away with an outstanding score of 10-2 to Fitzalan.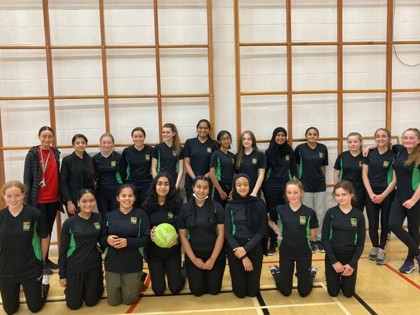 Year 7 & 8 Netball
Year 7 & 8 played another successful game of netball last night. Both year groups played against Year 7 & 8 at Mary Immaculate High School. After several weeks of training the girls won both matches.
Year 8 came away 10-1 victory while Year 7 won 4-0.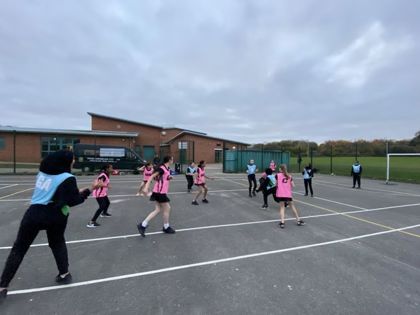 Year 8, 9 & 10 Girls Football
The girls were in action against Llantwit iin the Welsh Cup. They have got off to a great start in the cup, winning this game 5 - 1.
We have had a few disappointments in games being cancelled for the Welsh cup which has meant we are through to the semi-final of the Cardiff region of the cup with a game next Friday (10th).
The girls also had a game this week on Monday against Pencodtre, winning 10 - 1.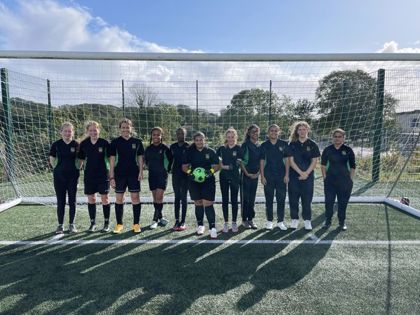 Year 7 Welsh Schools Cross Country
Congratulations to Jose and Tom who represented Welsh Schools in Cross Country on Sunday. After demonstrating very good performances in PE lessons, the two were chosen to make the trip, and collected a silver medal for their efforts. Steve Khaireh was responsible for organising and managing the team on the day.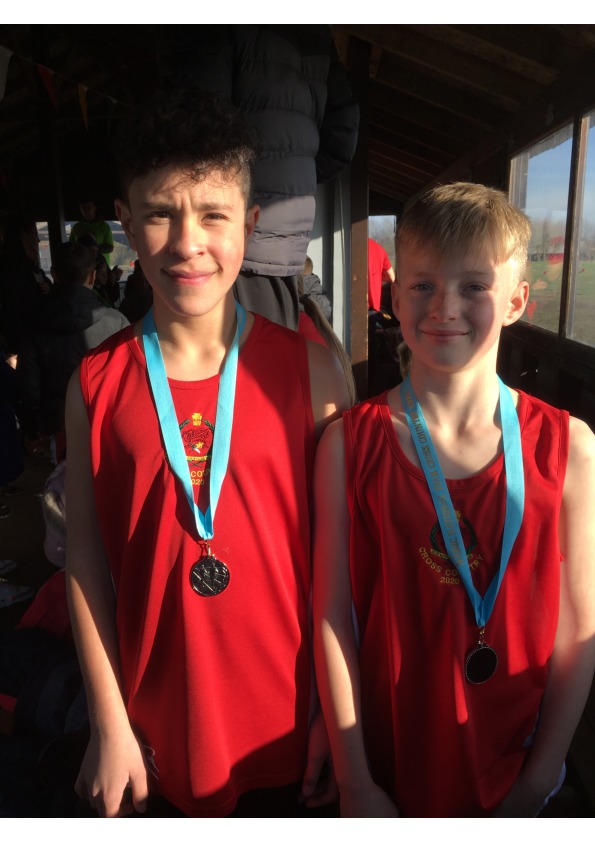 Past Pupil: Ayah Abduldiam
Past pupil, Ayah Abduldiam has been committed to supporting sport in our local community, particularly increasing the opportunities for females. Since leaving Fitzalan High School Ayah has been involved with FAW, WRU and Glamorgan cricket just to name a few. Ayah has spoken at national events, interviewed a range of professional athletes and also had the opportunity to play on Stamford Bridge. Not only has she given up countless hours to support our students, Ayah has become a role model within the community.
This was recognised Friday night when Ayah won 'Inspiring Mentor of the Year' as acknowledged by the Wales Online. It was a lovely evening and it was great to see Ayah beaming with pride explaining to everyone how her love of sport started here in Fitzalan.
Please see the link below, which further highlights the excellent work of Ayah.
https://www.bbc.co.uk/news/uk-wales-50396021